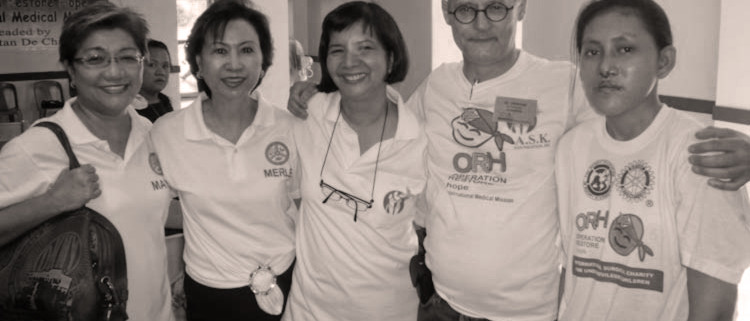 Proud to behind Operation Restore Hope
Operation Restore Hope is a not-for-profit, non-governmental, non-sectarian charity that surgically repairs cleft lips and palates for underpriviliged children in the Philippines. The charity was conceived by renowned Cosmetic Surgeon Dr. Darryl Hodgkinson in 1992.
The condition
A cleft lip and/or palate is a separation of the parts or segments of the lip or roof of the mouth, which are usually joined together during the early weeks in the development of an unborn child. A cleft lip is a separation of the two sides of the lip and often includes the bones of the maxilla and/or the upper gum. A cleft palate is an opening in the roof of the mouth and can vary in severity. A cleft palate occurs when the two sides of the palate do not fuse as the unborn baby develops.
Our purpose
Operation Restore Hope's purpose is to correct cleft lips and palates, facial disfigurement and other deformities for those who without the donation of services would remain untreated and permanently disadvantaged.
https://www.contemporarytailors.co.nz/wp-content/uploads/2013/07/P1030452.jpg
467
750
Serena Kelsey
http://www.contemporarytailors.co.nz/wp-content/uploads/2015/04/grey-logo.png
Serena Kelsey
2015-11-02 14:09:01
2015-11-02 14:09:01
Proud to behind Operation Restore Hope